Bevpod Ultra-Slim Cooler
Get The Only Lightweight, Ultra-Slim Cooler That Makes It Easy To Take Everyone's Favorite Ice Cold Refreshment With You
Created on Kickstarter.com and Enjoyed By Thousands of Completely Satisfied Bevpoders.
Bevpod was created on Kickstarter.com and enjoyed everyday by thousands of completely satisfied Bevpoders.

Bevpod Ultra-Slim Cooler makes it easy for you to make sure everyone has their favorite chilled refreshment when they want it. It's the only lightweight, ultra-slim, cooler designed to be easy to carry so you always have both your hands free to grab other things.  
Plus, it's the only cooler that is easy to slip into a backpack, tote, toolbox, under the car seat, saddle bag, stroller, or anywhere else that you can imagine.



In Stock
Price: 59.99 I nstant Savings: $22.99
Today's Price: $37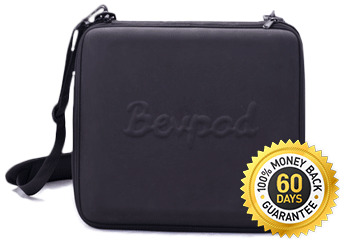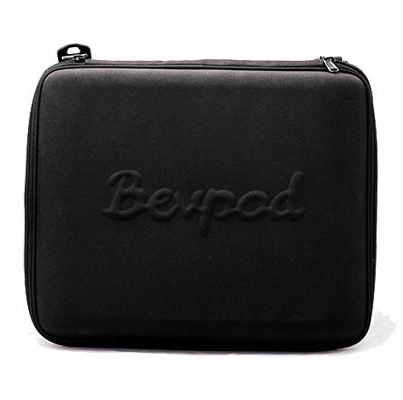 Bevpod is perfect for spending the day at the field watching kids sports, having a pre-game tailgate party, or taking your favorite drinks to a pool party or bbq. Order your Bevpod Ultra-Slim Cooler today and enjoy everyone telling you how much they like it.
Have A Great Time Without The Hassles
Bevpod Ultra-Slim Cooler makes it easy to carry 10 cans or 6 bottles from your car to anywhere you want to go, because it slides into your backpack, tote, or can be carried with the included shoulder strap.
You won't have to make a second trip back to the car to get the cooler because you had to much gear to carry. Plus, you will save your back, shoulder, and arm from the pain that can be triggered by carrying a heavy, old-school, ice chest.
Never worry about buying ice and making a mess filling an old, bulky, leaky, ice chest again. Just take the included reusable ice sheet out of the freezer and place it into your Bevpod. The last thing to do is pack everyone's favorite cold refreshment and then relax and enjoy knowing that everyone is satisfied.
Imagine what everyone will say when you arrive with your Bevpod stocked with 6 chilled bottles or 10 cans of everyone's favorite microbrew compared to the other guys who just show up with the boring cardboard carrier
Don't delay because inventory will be sold out again very soon and then you won't get to enjoy showing your awesome new toy to your friends and family this summer.  
Due to popular demand for the first light-weight, ultra-slim cooler our warehouse is struggling to keep supply in stock. As of TODAY we do have a limited supply of Bevpod Ultra-Slim Coolers IN STOCK and ready to ship.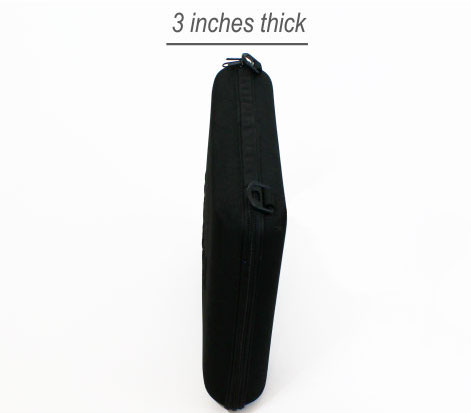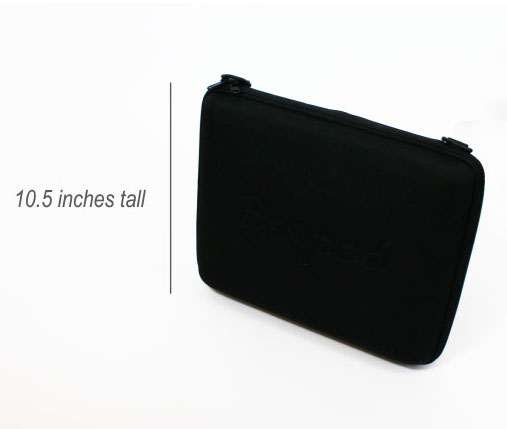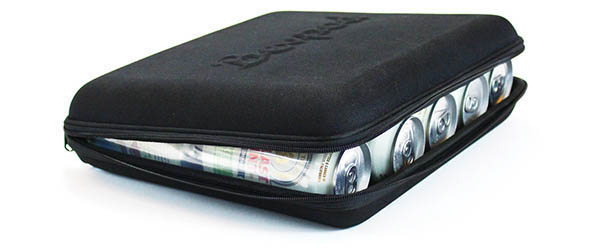 Keeps 10 cans or 6 bottles chilled for 8 hours.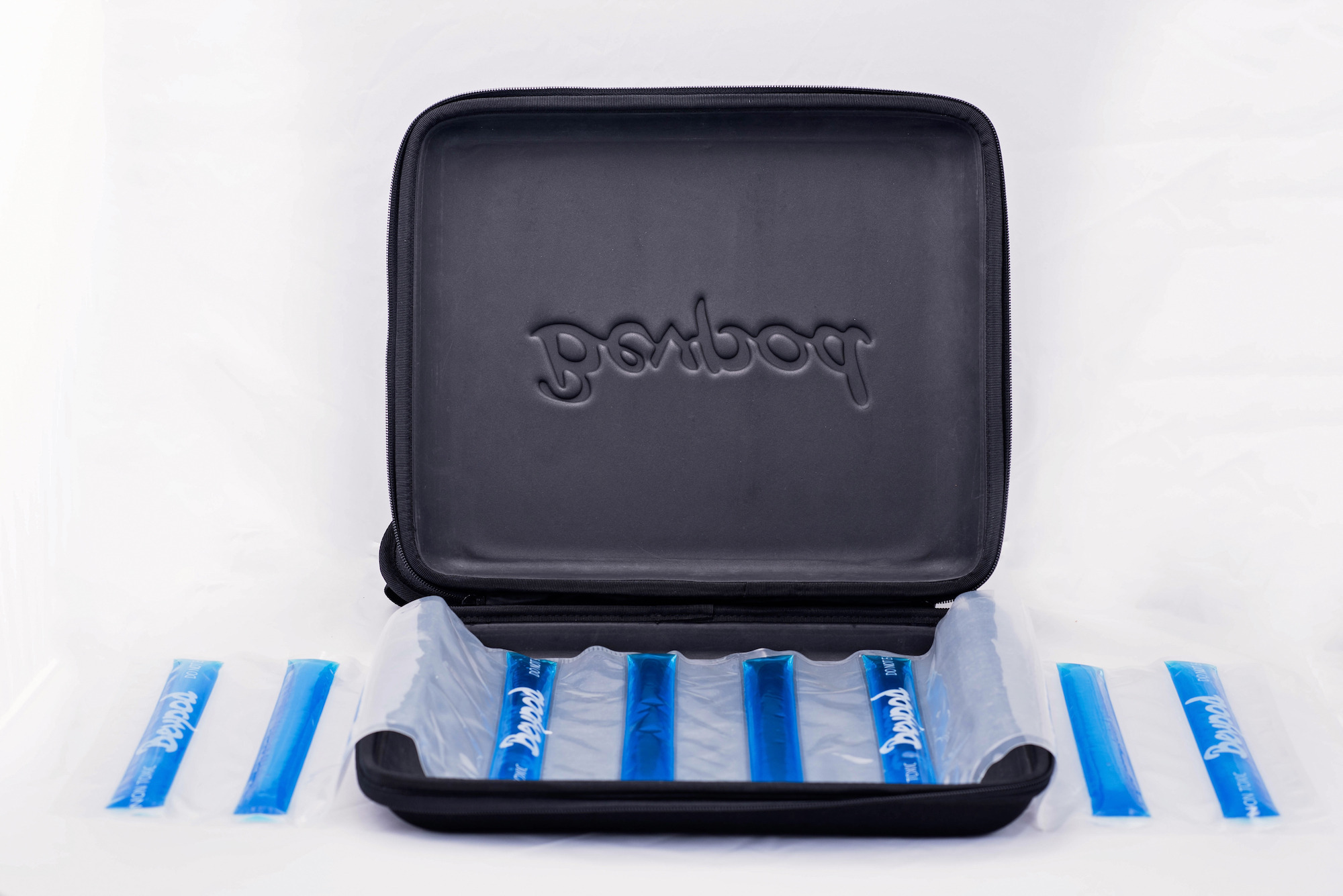 The custom ice sheets fit between the cans and bottles to make them more effective.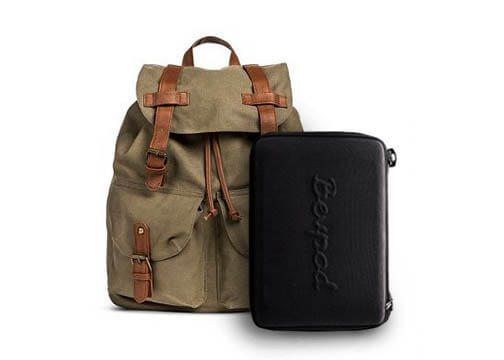 Your new Bevpod Ultra-Slim Cooler slides into a backpack or tote.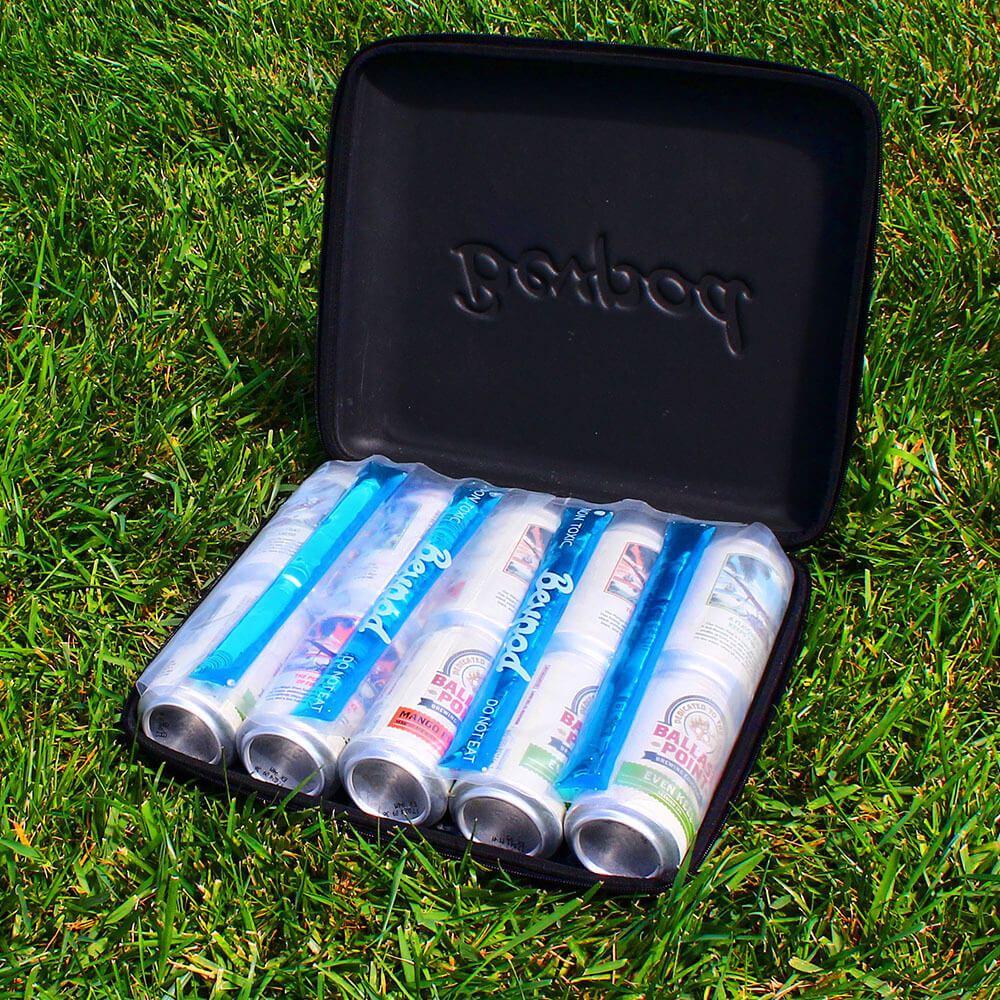 Unique reusable ice sheets cradles your drinks and keeps them chilled.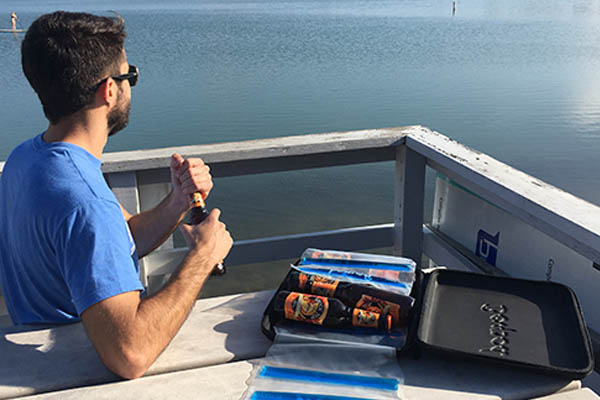 Easy to pack 10 cans or 6 bottles and take boating, fishing, or to the sports field.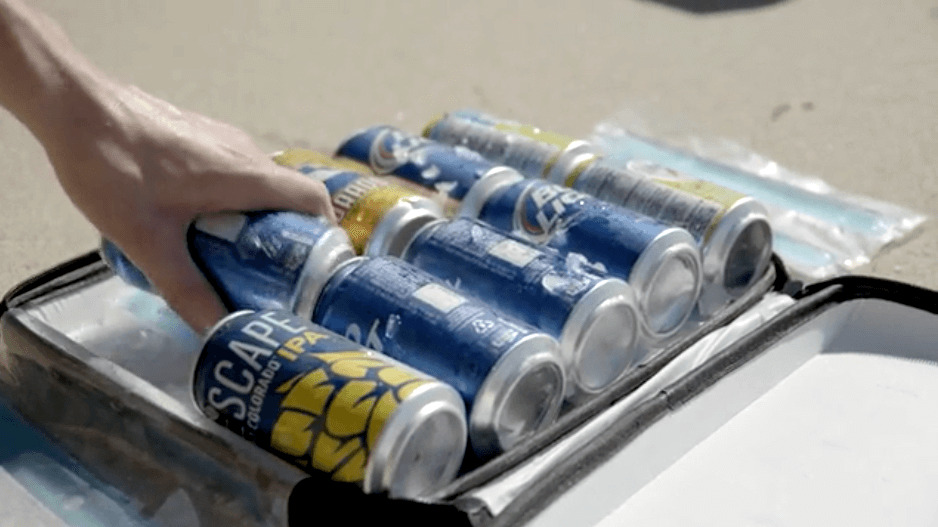 Makes it enjoyable to bring drinks for everyone.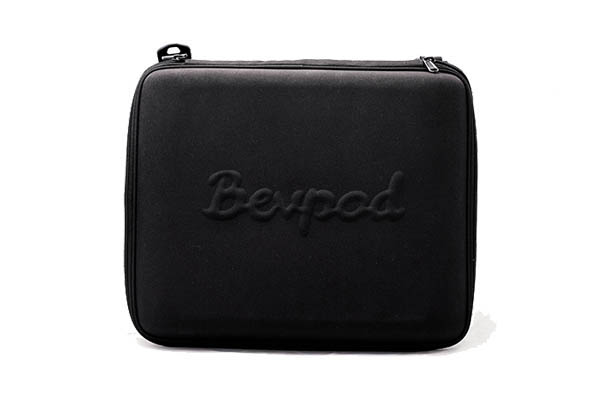 Pack your Bevpod and go on an adventure. It's easy to relax when you have your favorite cold beverage.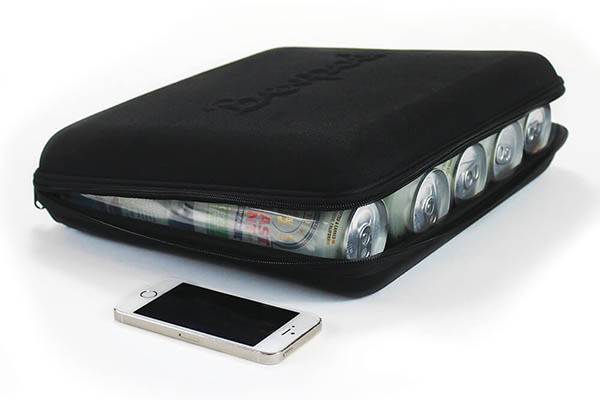 Bevpod is compact and light-weight.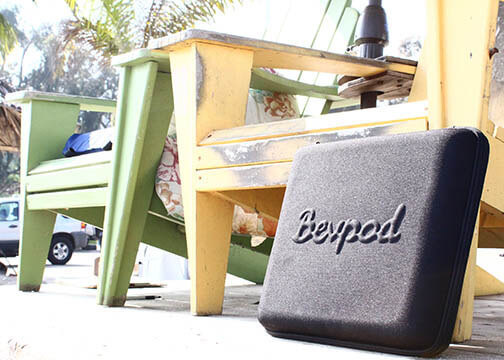 Just relax and enjoy the moment. Bevpod makes it easy to have more of them.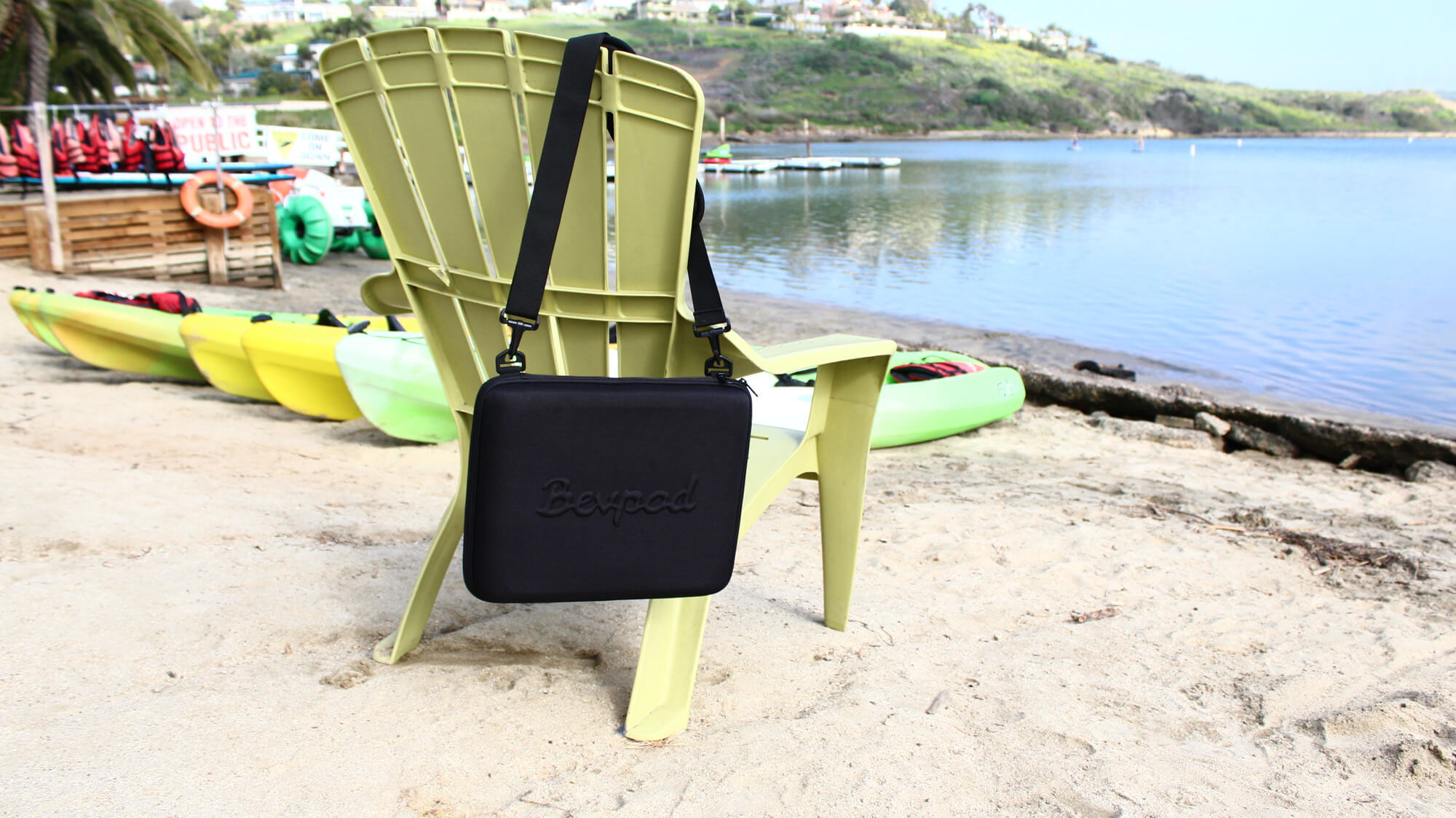 It is easy to carry with included shoulder strap.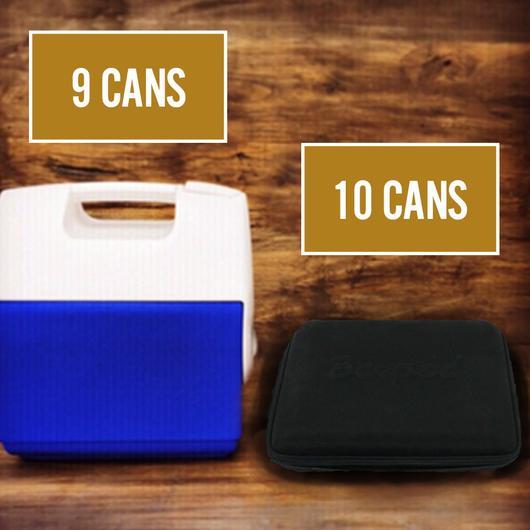 The modern design gets lots of compliments. Never show up with a brown bag again, because the Bevpod is classy.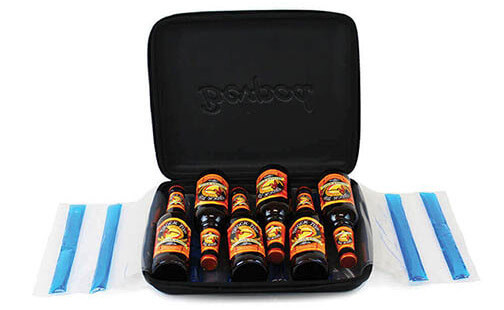 What comes with your Bevpod Ultra-Slim Cooler?
1. Bevpod Ultra-Slim Case - holds 10 cans or 6 bottles.
2. Custom reusable ice-sheet. Never buy ice again. Just throw the reusable ice sheet into the freezer and get another 8 hours of cooling power.
3. Hands-free adjustable shoulder strap.
5. 60 Day Moneyback Guarantee - 100% Satisfaction Guarantee
Limited time only - Don't regret missing this opportunity.Now is the time to replace your old ice chest with the new modern ultra-slim cooler.